Garbage Disposal: How to Do It Right
The separation of waste can sometimes become a complicated task: what belongs to the paper can, what should be thrown in the bio tank? Why are there so many containers to begin with? Let's clear up this subject down once and for all
51.100.000.000 kilograms (51.1 million tons) of household waste are generated each year in Germany, 637 kg of waste per person. This waste is composed of vacuum cleaner bags, diapers, eggshells, cans, newspapers, wine bottles and electronic scrap. Given the amount of garbage, recycling it as much as possible is important. It's often clear enough how to separate between trash pieces, but sometimes not so much. We've assembled few garbage separation clarifications for all of the confused tenants out there.
What should be thrown in the paper container?
Packaging made of paper and cardboard
Newspapers, magazines
Books
Catalogs and advertisements
Writing and folder of hardboard
Envelopes, shipping boxes
Egg cartons, simple gift paper
Don't throw in the paper container paper coated products like empty drink cartons or soup containers. Those should be thrown in the yellow container while photos and bulky paper packaging are considered as residual waste.
What should be thrown in the old glass container?
Wine, champagne and liquor bottles
Jam and preserving jars
Mustard jars
Perfume bottles
Separate by color: white glass containers is for colorless glasses, brown glass one is for all glasses with brownish tone, and green glass container is for green glass as well as glass of any other color other than white or brown (for example blue, yellow, etc.) Drinking glasses should be thrown in the residual waste container due to their higher melting point.
What should be thrown in the Bio tank?
Coffee set/coffee filter, tea bag/tea leaves
Eggshells, nutshells
Fruit, salad, and vegetables (raw only)
Potted plants and cut flowers
Foliage, Moss, small garden waste
Lawn cut, twigs, branch cut
The bio container can be used to dispose of any compostable waste, but there are exceptions: don't throw in the bio container any remains of cooked food or bones. These belong to the residual waste container.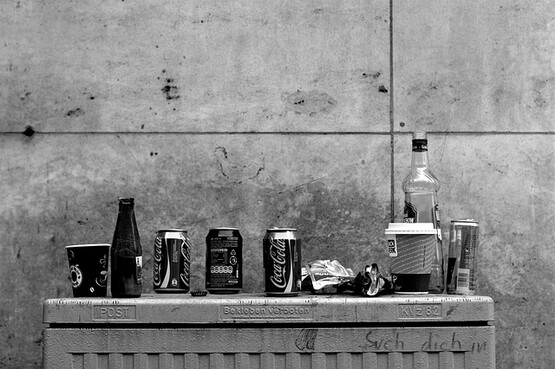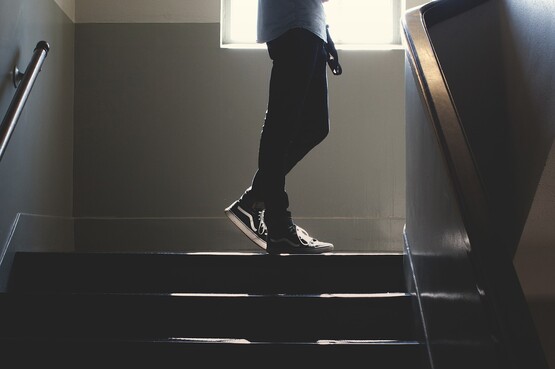 What should be thrown in the yellow container?
Plastic bags, CD and DVD cases, plastic packaging
Disposable tableware, aluminum, and fresh-hold films
Plastic bottles, beverage cartons, soup cartons
Screw caps of glass bottles and preserving jars
Preservatives, yogurt cups
Vacuum packaging
Empty spray cans, toothpaste tubes, cans for shaving foam and shaving gel
Bottles of detergents, shower gel, shampoo and conditioner
The empty packaging doesn't have to be washed. However, it should be "completely emptied," so don't forget to eat all your yogurt before throwing it in the garbage can!
What should be dumped in the residual waste container?
Vacuum cleaner bags, cat litter
Frying fat, bones, cooked food
Porcelain, drinking glasses, mirrors
Diapers, hygiene articles, bandages, wipes, cotton wool
Light bulbs, candles
Cigarette butts, cold ashes
Fabric residues, rubber, bicycle parts
Photos, heavy paper packaging
Batteries and energy saving lamps must be disposed of in special containers, which can be found in every supermarket, hardware store or drugstore. Old electrical appliances such as CD players, washing machines or refrigerators should be brought to a recycling center.
Alternately, you can dispose of electrical goods, furniture, mattresses and radiators via a Sperrmüll service. The service will pick up your bulky waste for a certain fee depending on volume and municipality. In many cities throughout Germany, like Rostock or Recklinghausen, bulky waste disposal is available once or even few times a year free of charge.
So wird Müll richtig getrennt