Registration: Where? When? What Do I Need?
Moving into a new place is a lot of fun, but it doesn't mark the end of the moving process. There are still important things to do, including re-registering with various institutions. Who should you inform about your movement and when? Read the next article for the answers.
Nobody has enough time on their hands when they just move in. There always seem to be too many things to do in too little time. Therefore, it is best to check some bureaucratic musts before the actual move. We advise you to create a relocation checklist with all locations and contact details, to make sure nothing falls through the cracks. Keep in mind (and on paper) opening times, deadlines, documents and contracts. Remember, a lost registration form for gas and electricity might cost you. Contact the internet, telephone and cable companies three to four weeks before the move to schedule your relocation, or you might spend some time without a working phone or internet. Nowadays, you can usually do this by phone or email. The same applies to your cable connection. On the bright side, a move is an excellent opportunity to compare between service providers' tariffs and often choose the best offer. Anyone who decides to terminate his / her contract must comply with the agreed notice periods.
You should inform your public utility providers about your relocation six to eight weeks before the moving date. Otherwise, you will be automatically referred to local providers, in which case you might pay more for the same service.
Again, many companies these days enable a convenient online re-registration option, as well as online access to your account, where you can view the new address, the new counter number and the final counter reading of the old counter.
Finish with the bureaucratic checklist
Authorities can be extra strict if you fail to report changes on time. Some impose default fees or charge additional costs. In many cases, including the tax office, the fee collection center, the Employment Agency and the BAföG Office, you can quickly change your address by mail, telephone or Internet ahead of the move.
If you wish to inform the authorities of your relocation after the move, however, the process is entirely different: you then need to attend the local office of each of the institutions within the first week of your arrival, due to governmental requirements.
Married couples and families can send their significant other/ one member of the family to register on their behalf. Dog owners are also required to register their four-legged family member under his new address.
You can register your vehicle only after you pass at one of the main registration offices, as the process requires a valid personal document with your new address, as well as your vehicle registration certificate, a vehicle letter, and documents with the most recent vehicle tests.
Inform your working place, school and kindergarten
Few other institutions you might want to inform via an email or a phone call are the health insurance, the bank, mobile phone provider, school and/or kindergarten.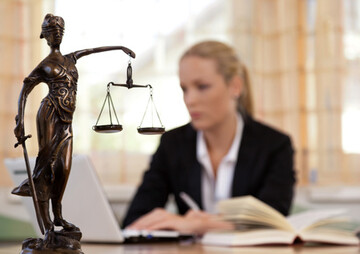 Subscriptions And Memberships
Whoever likes his daily newspaper in the mailbox should remember to inform his subscriptions providers about the relocation.
The same applies to your favorite online shops: once you move and purchase a product online, don't forget to enter your new address. Otherwise, your replacer at your old flat might receive your goods!