Tenant Assistance
Our Service Center is here for your every question or concern 24/7!
The Grand City Property unique and free 24 hour tenant service will gladly reply to your enquiries and help you find a solution for your needs.
We provide support for common tenancy matters, including tenancy agreements, utility bills and tenants complaints.
The Service Center of Grand City Property in Berlin has been certified by TÜV. You can contact our well-trained staff every day around the clock by telephone (0800 646 377 200) or by email: [email protected]
If you wish to speak to the supervisor of your area personally, you could also attend our local office during service hours.
For more information about service hours, please check the notice board in your hallway or ask us by phone at 0800 646 377 200
We're looking forward to your visit!
Please note: our tenants can call us free of charge from all German telephone networks.
Renting Advice
Here at Grand City Property, we operate a service center which provides our tenants with comprehensive tenant support around the clock. We also offer comprehensive tenancy advice on special topics relating to housing.
Our tenant support team can provide you with the best tips
Our experts can provide you helpful tips regarding:
Proper heating and ventilation
Energy saving
Mold prevention
Waste separation
Protection against burglary
And much more. Contact us at
Email: [email protected]
Tel: 0800 646 377 200 (we're available 24/7)
Videos and other helpful tips on the topic can be found here.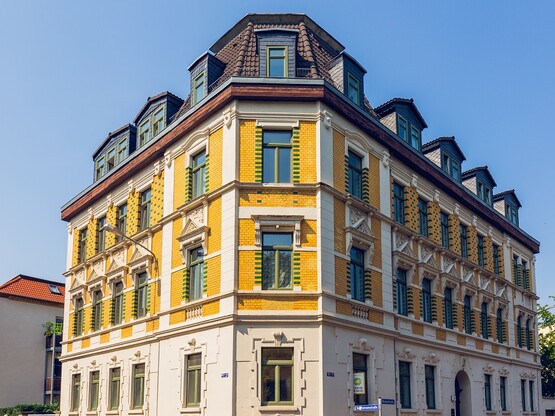 Our tenant advice - rental liabilities
We help you keep your apartment by following a tenant liability protocol. We support you, for example, by agreeing to installments, assisting you with applications for administrative procedures, and finding a solution that fits your personal needs. If you have any questions, please do not hesitate to contact us by telephone.
If you have any concerns regarding leasing and payment arrears please contact us at:
Email: [email protected]
Tel: 0800 646 377 202 (Di - Fr 08:00 Uhr - 22:00 Uhr, Sa 09:00 Uhr - 18:00 Uhr)
Social tenant support
Your well-being is important to us! We want our tenants to feel at home. Grand City Property therefore provides you with specific support by trained and experienced social workers in special cases. We can help you fill forms for different authorities, mediate in neighborhood disputes and provide you with many other useful advice.
Having financial trouble? Don't be afraid to contact us. Together, we will find a solution!
For more information about our comprehensive tenant care, please contact your local property manager or our service center at:
Email: [email protected]
Tel.: 0800 646 377 200 (available 24 hours a day)
Tenant support on all topics
Our free telephone tenant service can assist you in all sorts of situations and around the clock. We can answer any question you have concerning living at a GCP property- for example, questions regarding your rental agreement or your additional costs. We can also assist you in case you wish to report a problem.
In our local service offices, you can also speak directly with one of our local employees. For detailed tenant hours at your location, please refer to the information at the building lobby or ask our service team.
Email: [email protected]
Tel.: 0800 646 377 200 (available 24 hours a day)
We look forward to your inquiry!